SOLD!
BEECHCRAFT G17S STAGGERWING
"THE SUPER G"
NC16GD SERIAL #6766
YEAR 1944
AIRFRAME & SYSTEMS ENGINEERING BY:
Historic Aviation of Springdale AR (Jim Younkin)
FINAL ASSEMBLY, FINISH, INTERIOR & AVIONICS BY:
Roy's Aircraft Svc. of Faribault, MN
Price:
$589,000
This previous Oshkosh "GRAND CHAMPION" has been part of the David Oreck collection for 20 years. It has undergone a world class restoration and has had very meticulous maintenance since.
Scroll Down for more pics, specs and logs.
Specs:
| | |
| --- | --- |
| AIRFRAME TTSN | 2,240 hrs. |
| P&W R985 AN-3 WASP JUNIOR (450HP) time SMOH | 452 hrs. |
| HAMILTON STANDARD 2D30 PROP TSOH | 5 hrs. |
Avionics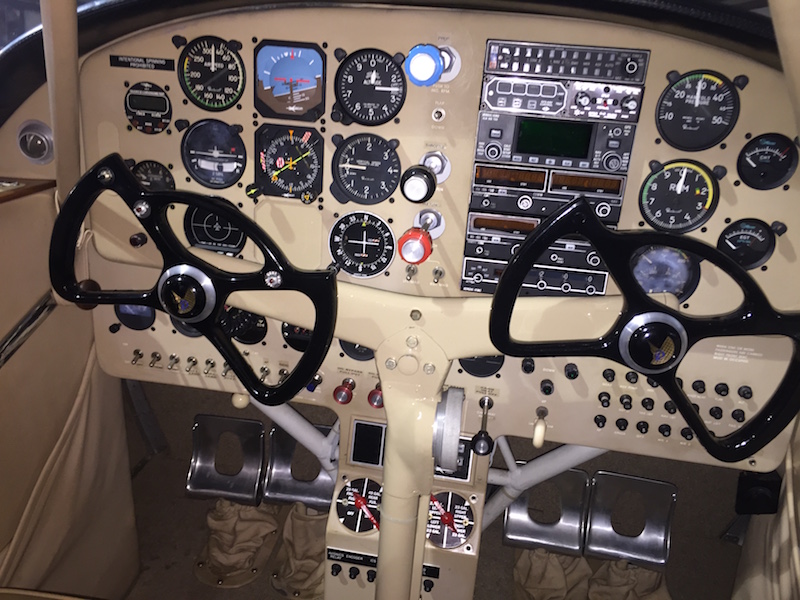 KING KMA24 AUDIO MARKER PANEL
KING KX155 DRIVING CENTURY NSD360 HSI
KING KX155 W/GS AND KI209 INDICATOR
KING KLN90 GPS
KING KT76A TRANSPONDER W/ENCODER
CENTORY 2000 COUPLED AUTO PILOT
AA83 INTERCOM SYSTEM W/MUSIC INPUT
INSIGHT STRIKE FINDER
FLAWLESS FINISH!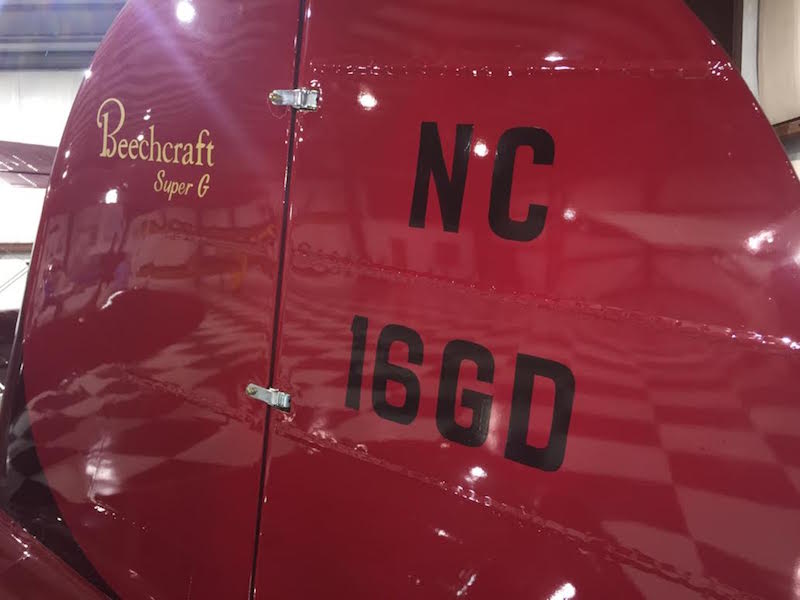 AMAZING ATTENTION TO DETAIL-INSIDE & OUT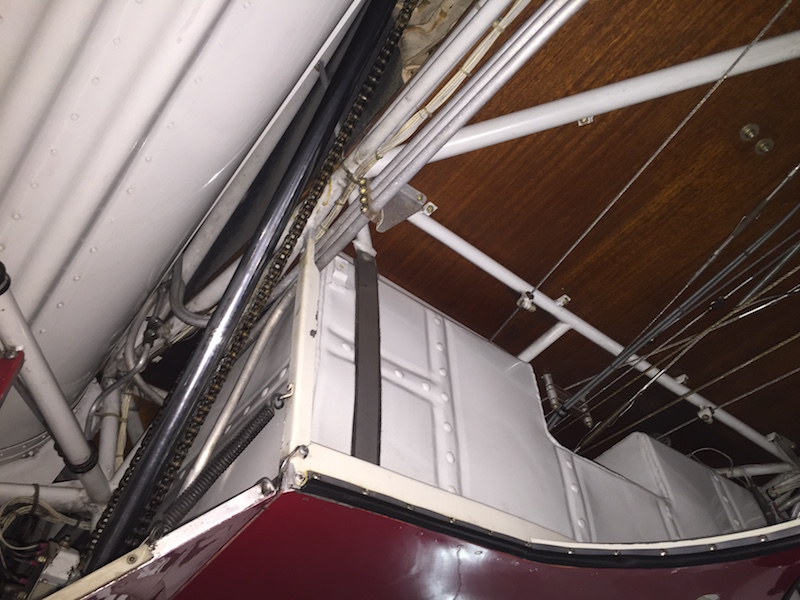 CUSTOM IMPROVED GEAR RETRACTION AND DOOR SYSTEM BY FAMED RESTORER AND AIR SHOW PILOT JIM YOUNKIN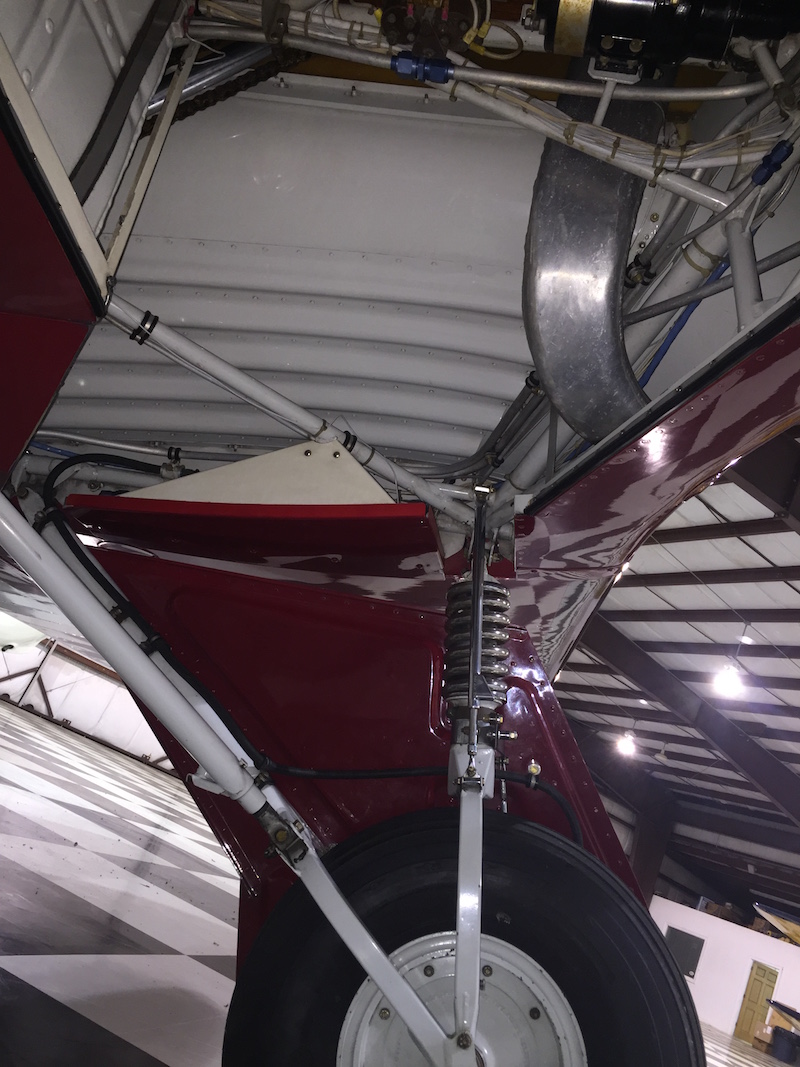 QUALITY SOFT LEATHER INTERIOR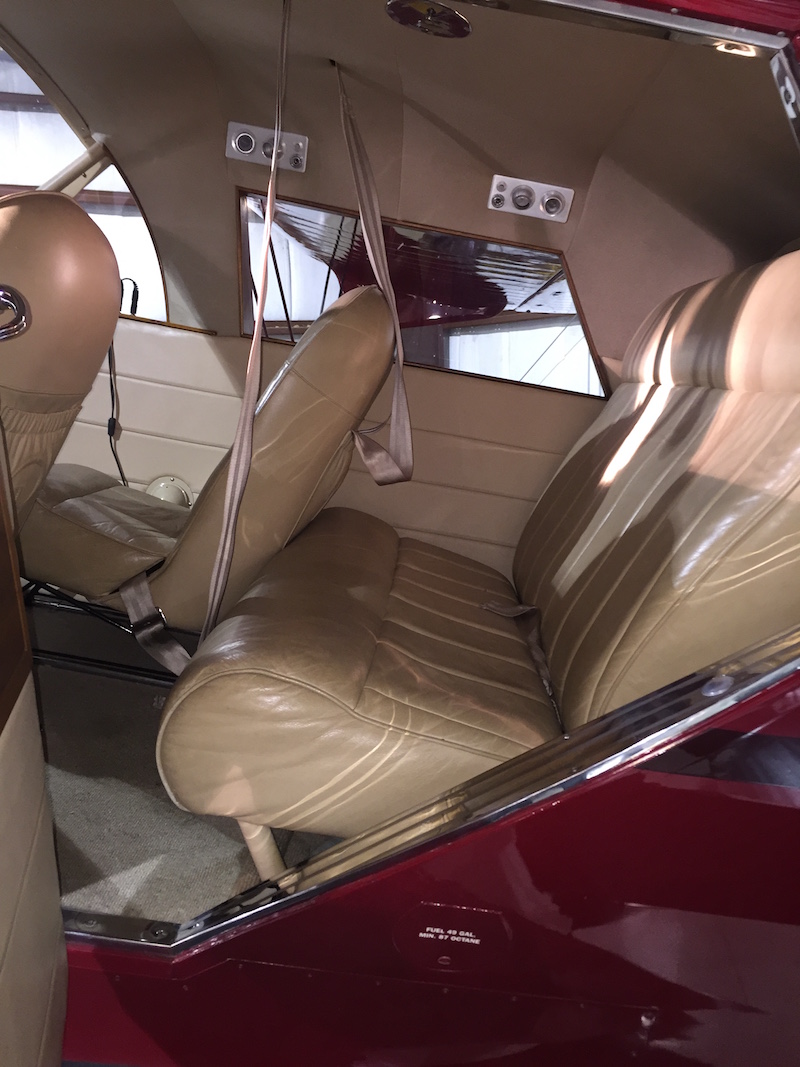 THIS IS TRULY A ONE OF A KIND INVESTMENT QUALITY COLLECTOR AIRCRAFT
THIS AIRCRAFT HAS ALWAYS BEEN MAINTAINED AND HANGARED HERE IN "SQUAWK FREE-FLIGHT READY STATUS"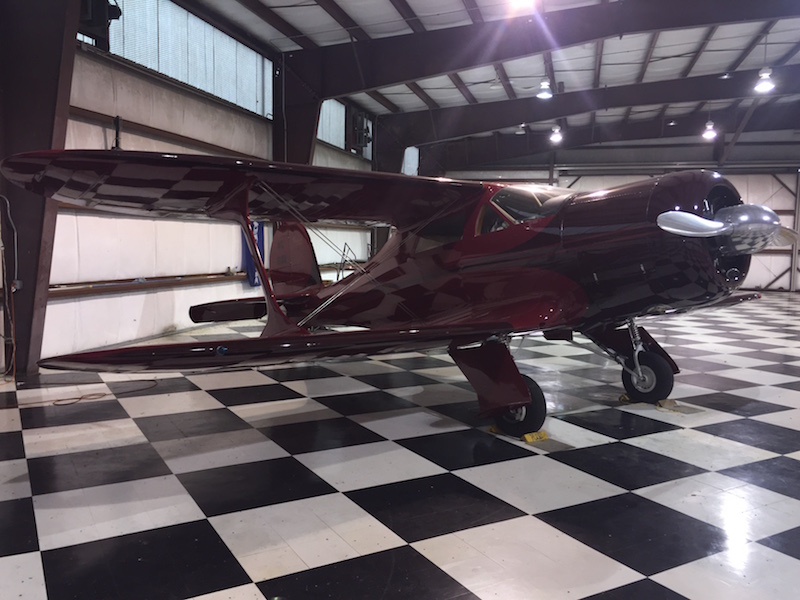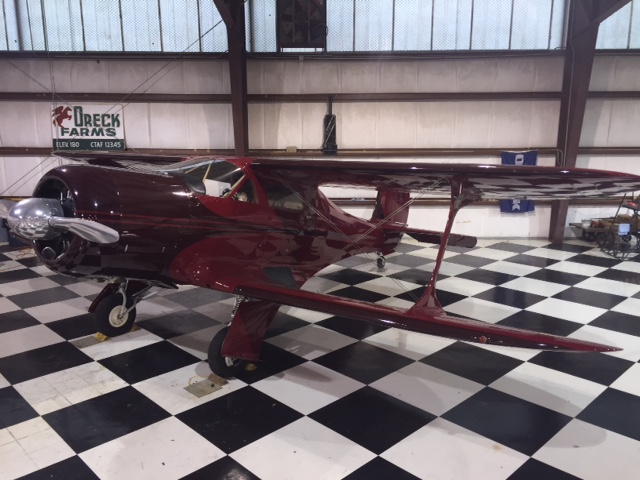 THIS IS A VERY USEABLE CLASSIC. IT HAS A 200+ MPH CRUISE, RESPECTABLE RANGE AND PAYLOAD, COMFORTABLE CABIN AND VERY GOOD HANDLING CHARACTERISTICS.
Click here for pertinent log book information
Click here for restoration pics
Click here for pics of magazine cover articles about this aircraft
Click here for more Staggerwing info and articles
Call Norman Earle at 386-689-0244 or email at earleac@aol.com for questions or to schedule a viewing.
FACTORS THAT MAKE NC16 GOLF DELTA AN INVESTMENT QUALITY COLLECTOR AIRCRAFT:
-The WWII military history appeals to a very established and invested Warbird collector market. This aircraft has documented WWII history that also crosses over to the most sought after and desirable "Golden Age" Beech Staggerwing.
-Of all of the 750 Staggerwings built this is one of only 20 of the most desirable and sought after "G" models.
-This is the only Staggerwing that has been awarded the coveted Oshkosh "GRAND CHAMPION" prize.
-Excellent logs and records with no damage history.
-Operated, maintained and stored to very high standards
-All of the important operational updates and mods such as wheels/brakes, autopilot, fuel system, avionics, gear mechanisms/doors, lighting etc. have been accomplished with no expenses spared to make this the "ULTIMATE STAGGERWING".
-Featured and documented in multiple major aviation magazine cover articles gives this example more provenance than any other.
-In March 2003, Plane & Pilot magazine named the Staggerwing one of its Top Ten All-Time Favorite aircraft.
-In the April, 2007 issue of AOPA Pilot magazine it was reported that the Staggerwing was voted by nearly 3000 AOPA members as the Most Beautiful Airplane. "Members said it's the perfect balance between 'muscular strength and delicate grace,' and rated it highly for its 'classic lines and symmetry.'"
-The November 2012 issue of Aviation History magazine ranked the Staggerwing fifth in their top twelve list of The Worlds Most Beautiful Airplanes. Stating that "Some might think 'the Stag' ungainly, backward wings and all, yet it has become the prime example of vintage beauty." and "...the aftward upper wing led to the big, steeply raked windscreen that is also a key element of what some have called an art deco classic."
-These facts put the investment potential of this aircraft in the same context as P51 Mustangs and vintage Ferraris which have both proven to be very recession resistant investments.
-Doing a complete restoration to the standards achieved on this aircraft will generally cost more than the finished aircraft is worth. As in high end classic and hot rod cars the savvy investor collectors all know it is generally more cost effective to purchase a completed product. The restoration cost of this aircraft today would far exceed the asking price.
-This aircraft will be THE centerpiece to any aircraft collection!!!
This aircraft is scheduled for annual inspection and IFR certs at renown Staggerwing maintenance and restoration facility, Gemco Aviation,(link to
www.Gemcoaviation.com
) in North Lima Ohio.
ALSO AVAILABLE:
PRISTINE 550 POWERED NOGLE & BLACK RESTORED BEECH T34A
Click here to view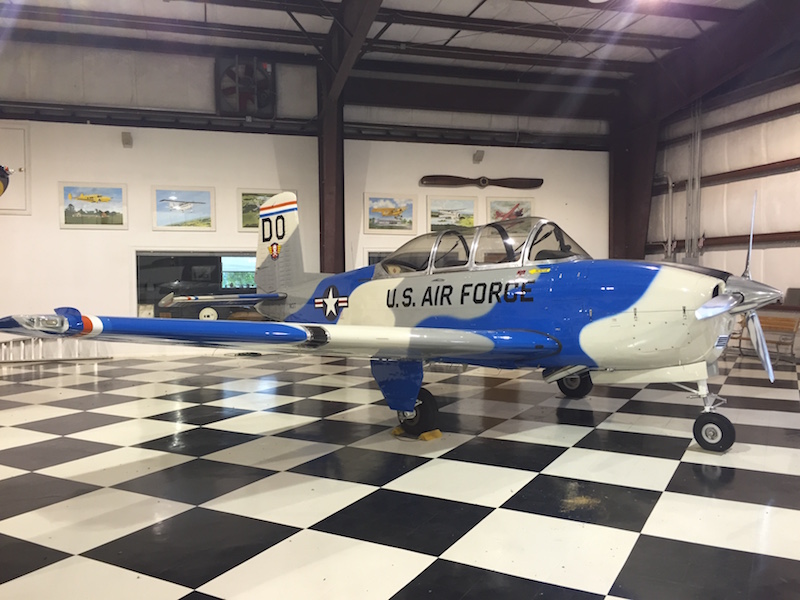 100HR SINCE NEW 100TH CLASSIC WACO BUILT TO COMMEMORATE 100 YEARS OF FLIGHT
Click here to view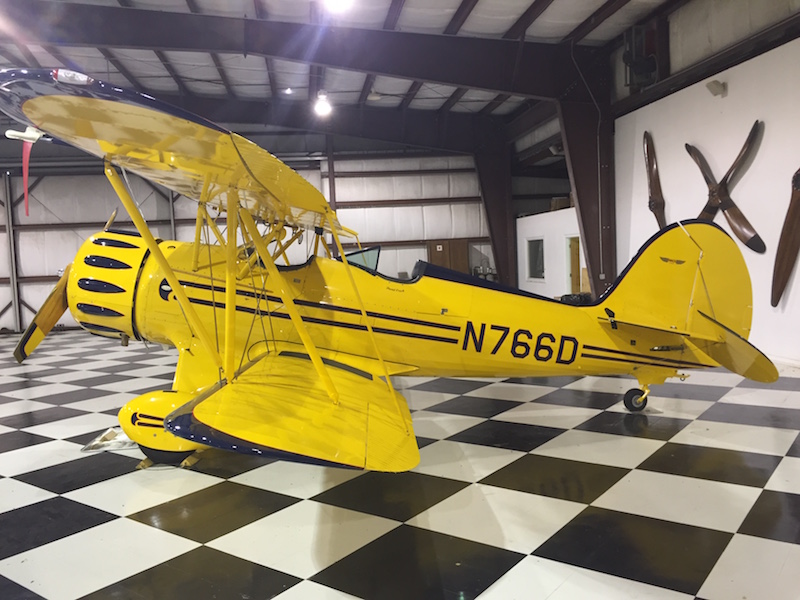 Czechmate N1NF Single engine six place turboprop experimental aircraft project with tooling
Click here to view